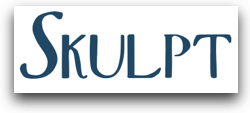 In the process of writing about the site that lets you run Linux in your web browser, I learned about Skulpt.org that is essentially the same idea only for a python command line.
The demo at www.skulpt.org is pretty cool… just modify the python code in the screen and press Ctrl+Enter to execute the code and have the output appear in the box below.
To play with it yourself, you can get the code at http://code.google.com/p/skulpt/ or as author Scott Graham shows on the Skulpt.org page you can just use mercurial to clone the repo.
I haven't installed it myself… again, like the "Linux in your browser" experiment, I think this is very cool but I'm not entirely sure where I'd personally ever use. Still, I'm very glad people build projects like this – if for no other reason than showing that this could be done!
Cool stuff…