Node.js certainly has been getting a good bit of buzz these days. I've been writing about Node.js here because I personally find it interesting, but you only have to watch the Twitter search string to know that a lot of other people out there find the same fascination with Node.js.
It's a sign of that intense interest, then, that Joyent launched a "Node.js Jobs" site this week at:
with some initial postings from some of the startups that you might expect to be using a bleeding edge service like Node.js: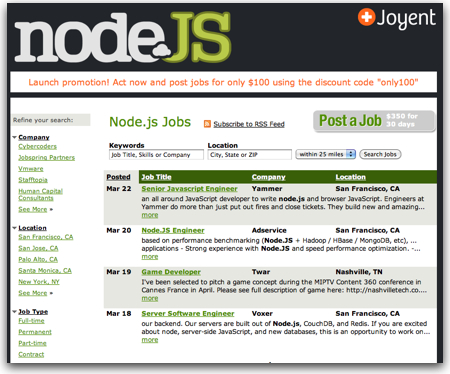 Very cool to see… and may it only help grow the pool of Node.js developers out there!